Registered Trademark of
Embedded Control Systems


The Next Generation of OMR Software

09216192130
09216592130

OMR Checking Software
High Speed and 100% Accuracy.
Checks OMR Sheet of unlimited designs.
Any kind of Paper can be used for OMR (Laser/Photostat).
Compatible with all Document Image Scanners.
Integrated with Student Management System and Anti-Cheat Question Set Generator.
Admission Forms processing and data extraction with photographs.
Question Set Generator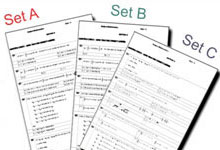 Student Management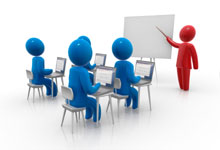 Data Extraction from OMR Registration Forms
Auto Roll Number Allocation
Records Attendance

Admit Cards for Admission Test.

Student's ID Card with Institute's logo

Fees and Payment Module
Integrated with OMR Checking Software
" It was accurate, reliable and trust worthy. We surprised many with our efficiency. Thanks to Qwizpad, we did what we said!
"
Fr. Maria Vincent Raj. Prinicpal Don Bosco PU College Chitradurga.
More than 500 Top Coaching & Educational Institutes throughout India are using QwizPad as OMR Solution, are you?"